In case you are thinking about making an advent calendar, well, there's only two days left of November. But a couple people sent over their versions.
Davide Righi from Italy made this clever calendar from MDF and cut out plywood discs. Each disc swings on a screw to reveal the prize.
*****
Bill Wilson used real bulbs for his advent calendar, using bobby pins for hangers. And more flour for snow!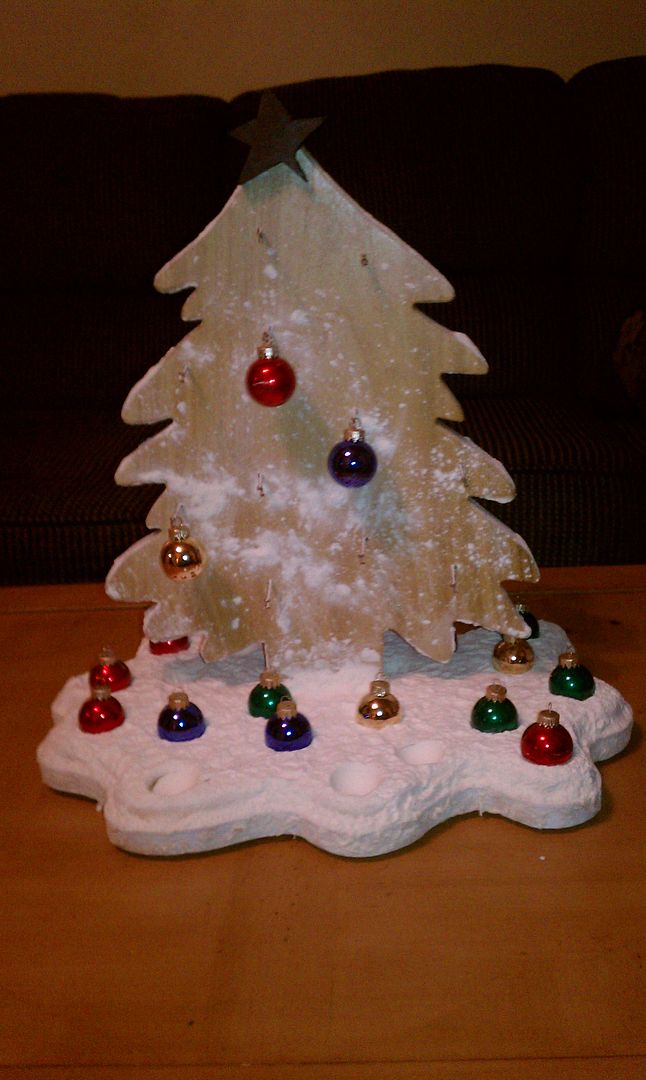 *****
Here's one of the more unusual gifts I've seen. Ian Staley in the U.K. made his daughter a Dibber. It's a tool gardeners use for planting seeds. He turned it on a lathe and it has marks every 2cm. Great idea for gardeners.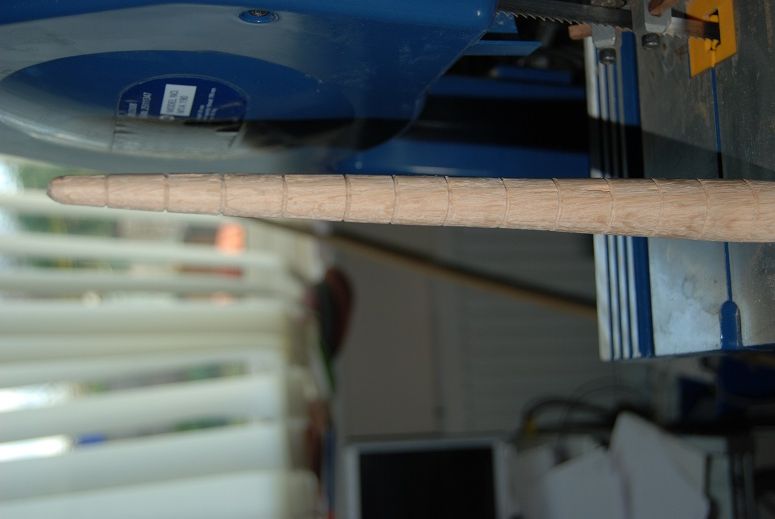 *****
Tony Biles had a good idea. Here's something that would be a great gift for woodworkers or non-woodworkers. A sandpaper holder/organizer:
Or modify it a bit and you've got a desktop paper organizer!
*****
Chris Pawley in England built this utensil drainer/dryer using oak cut-offs. Kitchen projects always make great gifts.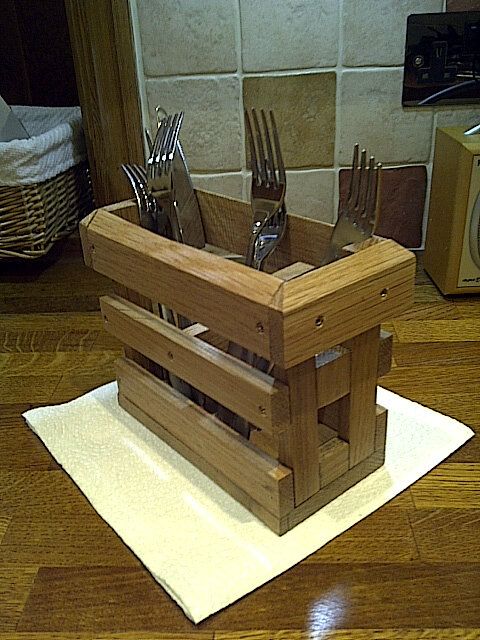 Though not likely a Christmas gift, Chris also sent over this video of his beehives! Plus, you can check out his shop.